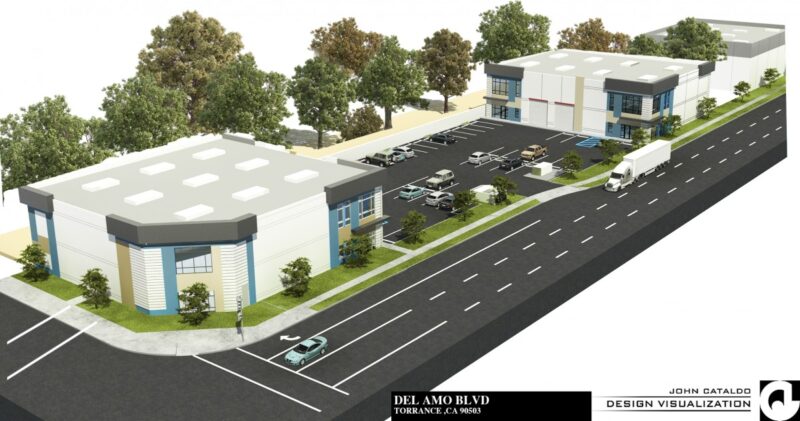 Location: 1911 Del Amo, Torrance, CA 90501
Corner of Del Amo Blvd & Van Ness
Four 3,500-4,000 sq. feet warehouses. Roll up doors. Plenty of parking.  Construction starting in 2019/2020.
Unit-1 (A):  Warehouse= 2,990 sf.    Office= 1,300 sf.
Unit-2 (B): Warehouse= 2,580 sf.     Office= 1,200 sf.
Unit-3 (C): Warehouse= 3,115 sf.      Office = 1,300 sf.
Unit-4 (D): Warehouse= 2,605 sf.      Office = 1,200 sf.
All warehouses are solar ready.
Both office and warehouse will have HVAC.
High quality finishes. Complete office buildout with open ceilings. Office building out is 1st floor & mezzanine on top.
HVAC, heating, electrical, lighting all included in office/warehouse. Gas connection to each warehouse.
Plenty of skylights.
47 parking spots for all units. Approx. 3 parking spots per 1,000 sq. feet.
Units will be sold as condominiums. Currently working on the paperwork.
Two units in the same building can be potentially combined for a bigger unit.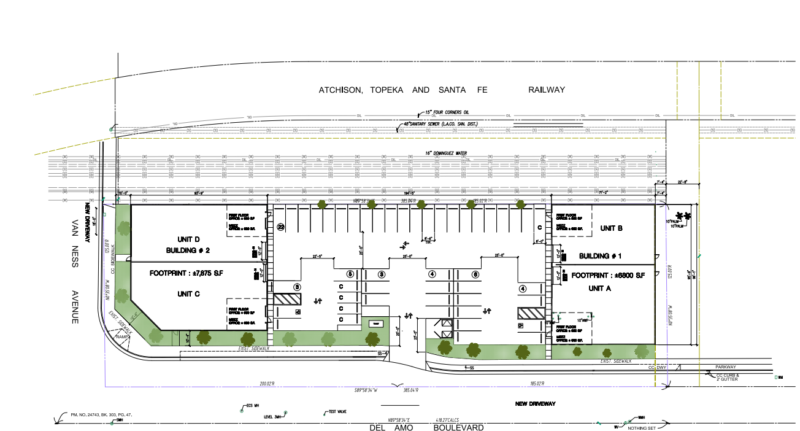 We are currently trying to see the level of interest with pricing $500 psf.
If interested please contact John (john@eastbiz.com).